OCWEN's Own Attorneys & Homeowners Agree: OCWEN Needs To "STOP THE INSANITY!"
Homeowners have been emailing us their Ocwen horror stories.
The National Mortgage Settlement was supposed to improve customer service. Instead, just the opposite happened. Mortgage servicers realized it was easier and more profitable to sell the servicing rights of the loans. They skirted the agreement by selling the servicing rights to non-signatories of the settlement agreement. This was cheaper and more profitable than to comply with it. So they began selling off their servicing rights.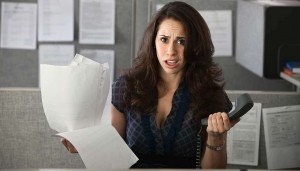 OCWEN Financial Corporation headquartered in West Palm Beach, Florida was one of these buyers. They already had a beachhead in the battle for dominance in the mortgage servicing arena. They acquired HomEq Servicing from Barclay's Bank in 2010. In addition, they acquired Litton Loan Servicing from Goldman Sachs in 2011. They also acquired Saxon Mortgage from Morgan Stanley, Homeward Residential (the rebranded AHMSI), Aurora Loans Servicing in 2012. This year they acquired the servicing rights of Residential Capital as part of their bankruptcy liquidation.
The Florida-based servicer is also the source of a lot of the complaints. Customer service agents don't speak English. They also lose documents or claim they never received documents. The typical horror stories you hear about mortgage servicers.
It's Not Good When Ocwen's Lawyers Complain About The Company 
After speaking to former and current supervisors and attorneys at some of the largest foreclosure mills in the country, MFI-Miami has learned that the foreclosure mills suffer the same frustrations with the lender that homeowners do.
One former foreclosure mill supervisor told me that they outsource all their document processing to a company in India. She said, "I doubt they even have the files at their corporate offices in West Palm Beach."
Outsourcing these types of operations in itself isn't all that shocking but what she told me next surprised me. She said they were as frustrated with them as much as homeowners.
Attorneys are only allowed to communicate by email. They are also not allowed to contact headquarters in West Palm Beach.
One of my other sources, an attorney who works at a multistate foreclosure mill said:
I can see OCWEN giving a homeowner a runaround but we are OCWEN's attorney representing them in a case. I just don't get it.  OCWEN is a royal pain to deal with. I dread the files I get from them but what can I do?
When I asked homeowners and the employees of the foreclosure mills what they would say to OCWEN CEO Ron Faris, the universal answer was, "STOP THE INSANITY!"