GOP Senators Gives No Valid Reason To Oppose Watt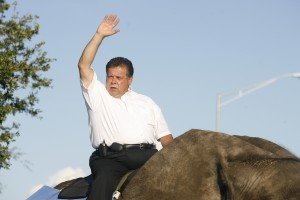 GOP Senators today dealt a blow to President Barack Obama's efforts to install his own nominee as regulator of Fannie Mae (FNMA) and Freddie Mac (FMCC), blocking an effort to confirm Representative Mel Watt to the post.
Republicans cited misgivings about the qualifications of Watt, a North Carolina Democrat, to lead the Federal Housing Finance Agency. All but two of them voted against moving his nomination to a final debate, leaving Democrats short of the 60 votes they needed.
Watt would replace Edward J. DeMarco, who has been acting director of the agency since 2009.
"The procedural failure of this vote does not completely end the Watt nomination saga but it is undeniably a body blow for the effort," said Isaac Boltansky, an analyst with Compass Point Research Trading LLC in Washington.