Seniors Who Make Up A Large Majority Of HOA Boards Complain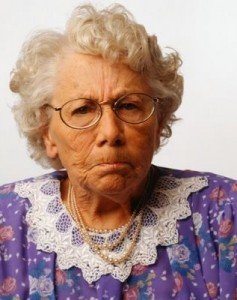 Broward County Commissioners passed a new ordinance on Tuesday requiring condo, homeowner and cooperative associations to tell applicants in writing the reason they're being denied the ability to rent or buy a home. Commissioners who favored the ordinance said they have receive quite a few complaints from potential buyers claiming they have been denied housing arbitrarily, fail to alert applicants of incomplete submissions or just outright racial discrimination.
Naturally, representatives from condo and HOAs, most of whom are transplanted senior citizens from the northern US loudly complained and pleaded to reject the ordinance because it created more work for them and interfered with their nap times or their afternoon bridge and Mah Jong games.
Richard Hamre, president of Mainlands 6 senior community in Tamarac told the South Florida Sun Sentinel, "Our volunteers do not need additional clerical work,"
He also claimed, "the community already follows housing anti-discrimination laws and doesn't need extra regulations from the county."
The ordinance passed on a 6-1 vote, with Commissioner Tim Ryan voting no and Commissioner Chip LaMarca not present for the vote.