Andy Dillon Is Becoming An Embarrassment And It's Time For Him To Go
When Michigan Treasurer Andy Dillon was Speaker of the Michigan House, he had a legendary reputation of trying to impress shot girls and waitresses with his drinking prowess by slamming shots of Grey Goose at Sandy's on the Beach and at Cinco De Mayo's in his Redford Township district in suburban Detroit.
"I don't know if my wife left me because of my drinking or I started drinking 'cause my wife left me.'" -Ben Sanderson, Leaving Las Vegas
Life was good for Andy Dillon.  He had a beautiful wife and four kids. He was a rising star in the Michigan Democratic Party.
Unfortunately, it soon fell apart Dillon after Republican Governor Rick Snyder appointed him Michigan Treasurer.  He began a downward spiral to the gates of hell to fight his demons.
In March of 2012, Dillon's wife of 21 years filed for divorce and Dillon began sleeping in hotel rooms and crashing on the couches at homes of his Lansing friends.  The divorce was finalized this past spring.
In May, it was revealed that Michigan Treasurer Andy Dillon checked himself into an alcohol treatment facility in suburban Detroit to seek treatment for his problem with alcohol that was beginning to not only endanger his life but affect his job performance with rumors began floating around that he was intoxicated when he signed the contract hiring Kevyn Orr as Detroit's Emergency Financial Manager.
Then last month, a Wayne County judge garnished Dillon's paycheck as Treasurer for failure to pay child support.  According to court documents, Dillon owed his ex-wife, Carol Owens-Dillon nearly $5000 for three months of child support.
As that issue finally died down, it was soon discovered by Detroit media that nearly $100,000 is unaccounted for from three of the campaign accounts Dillon used for his unsuccessful run for Governor in 2010.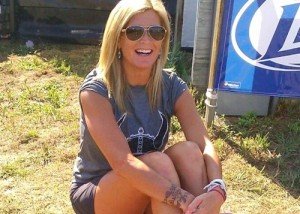 Then last week, the Motor City Muckraker reported that Carol Owens-Dillon filed a personal protection order against Dillon claiming, "he rummaged through her Redford home, tried to break into her car and assaulted her in a furious search for racially charged text messages that he had sent from his state-issued phone".
Dillon also allegedly texted Owens-Dillon's cell phone threatening to release nude pictures of her engaging in inter-racial sex while doing cocaine.
Owens-Dillon alleges in the complaint, that she came home the next day on July 13 to find a drunk Dillon rummaging through her house looking for the copies of the text messages some of which contained racially charged derogatory comments about her African-American boyfriend.  Owens-Dillon then claimed the confrontation the got physical, "He lunged at me from a bush and started grabbing and twisting my arms," she told me. "I called 911, and he left."
Dillon then used his power as a state official to try to silence his ex-wife. As she went to the Redford police station to file a report, she was confronted by two Michigan State Police Officers who demanded she turn over her ex-husband's state-issued cell phone and then bullied her into not filing a police report.
"One night my dad came into my room and told me I would have a new black dad…From there things escalated and my mom and I left out of fear."
Dillon's 17 year-old daughter, Teagan has also filed a personal protection order say that she feels "scared and helpless". She cited an incident last Thanksgiving when Dillon pushed her mother to the ground in a drunken rage.
However, that's not how her older brother Jack remembers it.  In his written statement to police Jack Dillon, who Owens-Dillon claims was arrested last year for armed robbery and was also drunk, said that his mother stole his father's state-issued cell phone, "My dad saw this from around the corner of the house and asked for his phone back.  My mom responded by throwing the phone in her underwear and threatening to call police. My dad wanted nothing to do with it and immediately got into his car and drove."
According to Paul Egan at the Detroit Free Press, "The Wayne County Prosecutor's Office is now considering a warrant request from the Redford Township police for a possible domestic assault charge but is still working on the file."
Dillon's battles with his demons and his ex-wife Dillon's don't just affect him and his family or friends, with the GOP-dominated Michigan Legislature increasing the power of his office with the newly enacted Emergency Financial Manager laws, his actions while sober or intoxicated affect millions of people.  It is now clear that his poor judgment during the past 18 months is not only affecting his job, it also puts millions of Michigan residents who live under the dictatorship of an Emergency Financial Manager and the tens of thousands of people who rely on state issued checks at risk.
As I have written before, Dillon's drinking has been known around the Detroit area for years and his appointment as state Treasurer is yet another example of Governor Synder's inability to properly vet the people he recruits for his team.
As the world watches Detroit's bankruptcy unfold, Dillon has become an embarrassment to the state of Michigan and it's time for him to go.