Class Action Lawsuit Filed Against Huntington Bank Alleges They Are
"We hold these truths to be self-evident, that all men are created equal, that they are endowed by their Creator with certain unalienable Rights, that among these are Life, Liberty and the pursuit of Happiness." -Thomas Jefferson, U.S. Declaration of Independence
Bank in March, NBC affiliate, WDIV in Detroit ran a story (see above) about how the bank accounts of Arab-Americans and people of Arabic descent were summarily being closed by some of the nation's largest banks.  The Arab-American Civil Rights League claims they received dozens of complaints from Arab-American in the Detroit area that their bank accounts have been closed for absolutely no reason or warning by JPMorgan Chase, Charter One owned by Royal Bank of Scotland, Flagstar and Huntington Bank.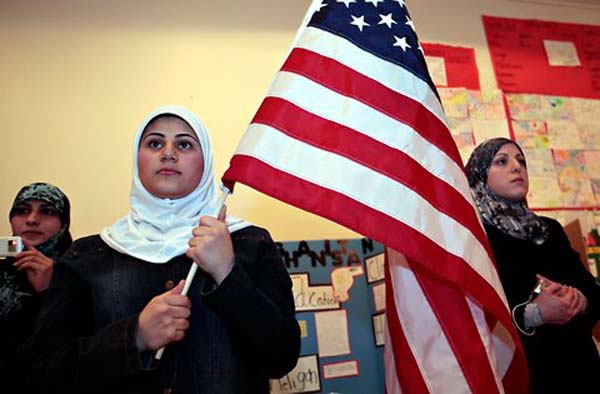 Now two of those victims,Ali El-Hallani of Canton and Mark Manuaeel of Farmington Hills,who are Arab-American Muslims, have filed a class action lawsuit against Huntington Bank alleging that Huntington closed their bank accounts in March "without providing … any reason for doing so."
The lawsuit filed in Federal Court in Detroit claims that Huntington "engaged in racial, ethnic, national origin or religious discrimination against its customers" who are Arab and Muslim and are asking the court to issue a temporary restraining order to stop the banks from closing the accounts of Arab-Americans.  You can see their complaint below.
Since 9/11 and the passage of the Patriot Act, Arab-American across the U.S. have been complaining that banks have been summarily closing their accounts for no reason. If you are of an Arab-American or of Arabic or Muslim descent and feel you have been discriminated against by your financial institution, contact The Arab-American Civil Rights League at 313-633-0231 or visit their website at http://acrlmich.org/