The Answer My Friend Is Blowin' In The Wind
"HSBC isn't needed here and has nothing to offer other than unique gigantism as a scofflaw." -Andrew Kahr, American Banker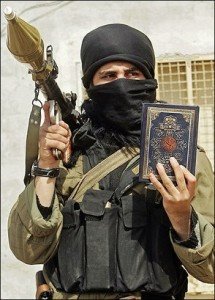 For nearly nine months now, its been known that British bank HSBC laundered nearly $10 Billion for Mexican drug cartels through their U.S. and Mexican operations, financed illegal trade with Iran by up to $16 billion and provided over $1 billion in cash for suspected terrorist organizations through Saudi Arabia and Bangladesh.
Yet, no one has been prosecuted for violating the U.S. law and HSBC operations that were to be sold off are still in operation.  Regulators in the UK who were supposed be closely regulating HSBC have quit and HSBC's chief compliance officer announced his resignation in the middle of a U.S. Senate hearing last summer on the issue.
In December, U.S. Senator Chuck Grassley (R-IA) went on Bloomberg expressed his disappointment that there would be prosecutions:
Yesterday was newly elected Massachusetts Senator Elizabeth Warren turn to comment and she unloaded on bank regulators about why HSBC is still allowed to business in the U.S., with no criminal charges filed against it, despite confessing to regulators that they were helping launder money for drug cartels and terrorists over the course of ten years,
"They did it over and over and over again across a period of years. And they were caught doing it, warned not to do it and kept right on doing it, and evidently making profits doing it.  How many billions of dollars do you have to launder for drug lords and how many economic sanctions do you have to violate before someone will consider shutting down a financial institution like this?"
Warren wasn't the first to call on banking regulators to pull HSBC's U.S. Charter.  In July, Andrew Kahr at American Banker wrote a scathing editorial calling the government to pull their charter and for them to liquidate their U.S. holdings by saying, "HSBC isn't needed here and has nothing to offer other than unique gigantism as a scofflaw."
So why hasn't anyone at HSBC been prosecuted or why hasn't HSBC been banned from doing business in the U.S.  Its because as HSBC points out that if their executives are indicted it would seriously disrupt financial markets around the world.  This apparently scared the spineless U.S. regulators into settling for a fine of $1.9 Billion.  Don't get too excited about he size of the fine.  This is a paltry sum compared to the $210 Billion it makes from it's U.S. operations.
Like other financial terrorists, HSBC knows that the U.S. Government has neither financial resources or the legal talent to prosecute them so they have no problem flipping the federal government the bird.  It's as I wrote a year ago, bringing federal charges against HSBC does not pass the government's OJ Simpson Litmus Test.