Tina Turner To Become A Swiss Miss. Is It To Avoid Taxes?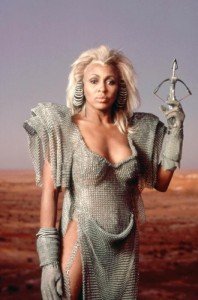 Tina Turner is renouncing her U.S. citizenship in order to become a citizen of Switzerland.
Turner has been living on shores of Lake Zurich since 1995. Turner's longtime partner, German record executive Erwin Bach, was transferred there.
According to AP, Turner told German language daily Blick:
 I'm very happy in Switzerland and I feel at home here. … I cannot imagine a better place to live,"
Turner lives  in picturesque town of Kuesnacht, on the shores of Lake Zurich and has learned to speak fluent German and has passed a local civics test.  However,  is currently waiting on a green light from the canton of Zurich as well was federal authorities.
She will be joining French actor Gérard Depardieu who is expected to give up his French citizenship in order to become a Swiss Citizen as well to escape higher tax rates.
It is unknown if Turner has learned how to play the Alpenhorn or how she looks wearing lederhosen.