MFI-Miami Is Getting Reports Of Bank of America Seizing The Bank Accounts Of Firearm Dealers
A new and interesting twist has risen from the heated debate about guns in America since the Sandy Hook massacre. Bank of America has apparently been freezing the bank accounts of legitimate firearm dealers across the U.S.
Joe Sirochman sent me an email. He is the owner of American Spirit Arms in Scottsdale, Arizona. Sirochman says the reason was pretty clear and blunt. He says he has spent countless hours of trying to talk to someone at Bank of America. Furthermore, Bank of America told Sirochman that his accounts were frozen.
Bank of America allegedly said:
We believe you should not be selling guns and parts on the Internet.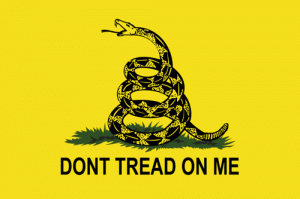 Firearm dealers across the U.S. have been selling out of inventory in the past four weeks. The urge is due out of fear of a crackdown after the Sandy Hook Massacre. Sirochman claims American Spirit Arms is no exception:
Our web site orders have jumped 500 % causing our web site to process larger deposits to Bank of America.
As a result, these large deposits apparently threw up a red flag at Bank of America. Bank of America put a hold on all of Sirochman's deposits from the last three weeks for further review. How long this review will actually take Bank of America won't say. As a result, Sirochman can't pay his day-to-day operational expenses or buy more inventory.
Firearm Dealers Feel The Heat Of Private Sector Prejudice
Sirochman claims he's been doing business with Bank of America for over ten years and has never had an issue.  He also said that all his permits and audits from the ATF and Department of Homeland Security are all current.
Sirochman also can prove all his permits from the state of Arizona are all current and good.
Bank of America scolded Sirochman for his choice of profession. As result of his scolding Sirochman said he flipped out:
I flipped the f**k out and told them that they have no right to make up their own new rules and regs. We are a small business and rely on the revenue to run and stay operational.
This is just not a cool thing to do to a legitimate business.
It seems like Bank of America does not want to do business with businesses tied to the firearms industry. Why Bank of America isn't giving notice is not known. Apparently, Bank of America will just freeze accounts. This will force firearms dealers out of business. Bank of America hopes no one notices or cares.
BofA Will Not Allow You To Use Their Debit Cards To Buy Firearms Or Ammunition
As soon as I originally posted this article (it was up for less than 10 minutes), someone forwarded me the below video that shows Bank of America will not allow their debit cards to be used for legitimate purchases of firearms or ammunition.  Aside from some of the colorful commentary that "Freida" provides, she does bring up a some valid points in her conversation with the customer service representative from Bank of America.
If you are a firearms dealer and have been having problems with Bank of America, feel free to drop me an email at info@stephend128.sg-host.com